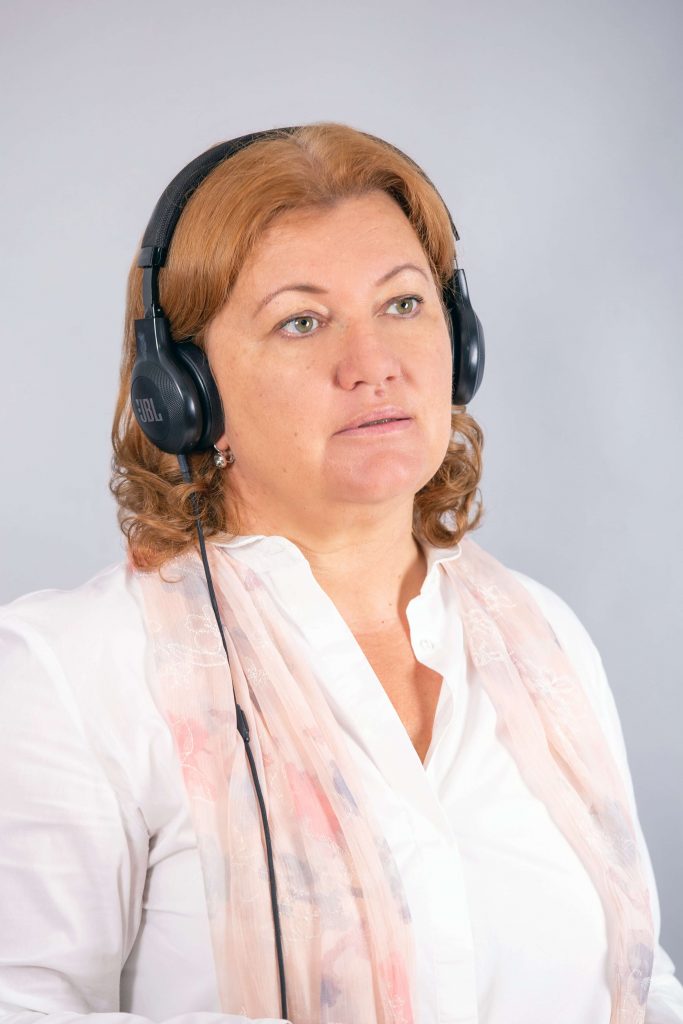 Freelance interpreter and university lecturer
I graduated from Eötvös Loránd University Faculty of Humanities, majoring in translation and interpreting specialised in social sciences and economy in 2001. Later, I concluded the European Masters in Conference Interpreting (EMCI). In 2003, after a successful accreditation test, I became a freelance interpreter of the Directorate-General for Interpretation of the European Union (SCIC).
As an interpreter I work for the European Parliament and the European Commission both in Brussels and in Hungary. I have interpreted with a high number of conferences, negotiations, and other events for clients of the Hungarian market as well.
A have experience both in consecutive and simultaneous interpreting in a wide range of topics (e.g.: economy, finance, agriculture, etc.).
The experience I have gained during my years of work is always complemented with client and topic specific preparation. These two provide guarantee for the highest possible level of interpretation.
My primary objective as an interpreter is to support and assist the success of the event and my client.
After several years of experience as a qualified interpreter, I started working as a lecture in a number institutions of higher education.
Subjects taught: simultaneous interpreting, consecutive interpreting, interpreting technique, theory of interpreting, note taking, presentation skills, cultural differences, language enhancement.
Along with working in higher education I have been a guest lecturer in several workshops and on-line courses.